Services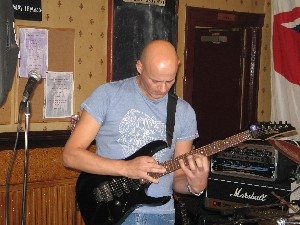 Guitar Lessons
John is available for lessons. Schools and Colleges in Hampshire already use John as their Guitar tutor, however these lessons are restricted. Private lessons are available on request.
Private lessons are normally every other week to allow more people to have lessons. Hourly and half hourly slots can be arranged.
For all lessons your success is dependent on your input - practise! Please note that if you are unable to make the slot that you have made please give 24 hours notice or a cancellation fee will be due. Your cooperation is appreciated.
Other Services:
John has been asked to perform as a session musician for projects in the area. John can be available for sessions but notice is required. For more information contact John Grindey. All rates subject to negotiation.
Music for commercial enterprises
Subject to notice composition and performance work can be arranged depending on the requirements of the client. If you would like sample tracks then please contact John Grindey direct. Rates for this work are negotiable.