Sounds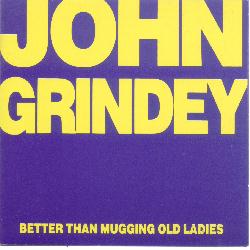 Sounds all by John Grindey
The sounds that are available by following the links are original tracks recorded and performed by JG.
The Trademark tracks section are a series of sounds replicating the guitar styles of famous artists, such as Eddie Van Halen, Eric Johnson and Larry Carlton, etc.
The JG originals are from his albums, such as Better Than Mugging Old Ladies. Additional tracks have been added (14) in a section called Lesson Jam Grooves.
Listen for FREE - New tracks from Doggie Bag (the leftovers, and Back to the Grindstone) available from MySpace.
See John play on YouTube: Click this link to go there