Sounds like Eric Johnson
In the style of 'Eric Johnson' performed by John Grindey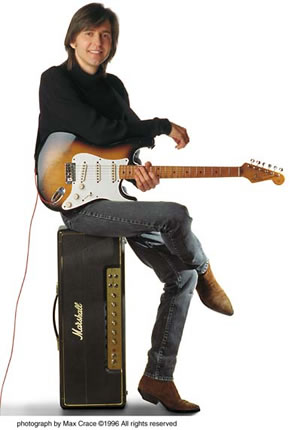 Eric Johnson is a Fusion player from Austin, Texas. For more information about this guitarist then please select the link to his home page below.
These sounds were recorded using :
JEM 55
Valve Amp on clean
RAT & Tube Screamer
RAT Settings Left to Right
5.5/7.5/6
Tracks 22 to 29
Eric Johnson performed by John Grindey
Permission for this picture has come from Max Crace.